MyDrive | The McLaren P1™ was unveiled to the world as a design study at the Paris Motor Show in September 2012, and was met with the glare of a thousand camera flashes. Since then, development of the technology beneath the carbon fibre skin has continued at great pace.
The team at McLaren Automotive has continued the relentless testing programme for the car. The goal being: to produce the best driver's car in the world on road and track.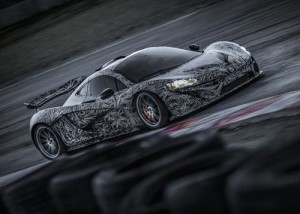 For further information on McLaren Automotive, click > www.mclarenautomotive.com
Get in touch via social media!
Stay in touch with MyDrive with our Twitter, Facebook You Tube and RSS Feed social media network.
Select the Social Network you would like to visit by clicking the below icon.