Our team would like to thank and recognise the fantastic support and commitment we receive from each of our sponsors and our network of supporters that assist in the production and growth of MyDrive. This page outlines the many companies who throw their support behind us and we encourage you to get behind them too.
To be a part of our sponsorship team, please email mydrive (@) mydrivemedia.com.au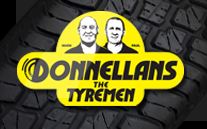 PUMA Australia
Website | http://puma.com.au
PUMA is one of the world's leading sportlifestyle companies that designs and develops footwear, apparel and accessories. It is committed to working in ways that contribute to the world by supporting Creativity, Sustainability and Peace, and by staying true to the principles of being Fair, Honest, Positive and Creative in decisions made and actions taken.
PUMA starts in Sport and ends in Fashion. Its Sport Performance and Lifestyle labels include categories such as Football, Running, Motorsports, Golf and Sailing. Sport Fashion features collaborations with renowned designer labels such as Alexander McQueen, Mihara Yasuhiro and Sergio Rossi.
The PUMA Group owns the brands PUMA, Cobra Golf and Tretorn. The company, which was founded in 1948, distributes its products in more than 120 countries, employs more than 11,000 people worldwide and has headquarters in Herzogenaurach/Germany, Boston, London and Hong Kong.
Donnellans – The Tyre Men
Website | http://donnellans.com.au
Committed to safety – and to you | Whether you're on the road, or running a business, you can't afford to slip up. That's why at Donnellans, we consider your on-road safety and your experience within our four Melbourne stores our highest priorities. As a certified Bridgestone Tyre Centre, we carry the full range of Bridgestone/Firestone products at the best possible prices.
In addition, we enjoy preferred dealer status for Pirelli, Continental, Hankook and Mickey Thompson. So, as you can imagine, we offer Melbourne's most extensive range of tyres and wheels at the best prices. This includes all the major tyre brands manufactured both in Australia and overseas. With over 50 years experience in tyres and successfully operating four independently owned tyre centres throughout Melbourne, Donnellans really are the experts when it comes to tyres, wheels, brakes, suspension, wheel alignment and balancing.
Gripping service and prices – You won't receive better tyre service anywhere, or find better tyre prices than at Donnellans. And no matter what wheel or tyre you're looking for, chances are we'll have it in stock. But if for some reason we don't, we'll track it down for you on the spot. Whether it's in Australia or overseas, we'll make sure you have it in no time. It's all part of our commitment to serving you at the highest level. We provide the same, stringent level of service to our regional and interstate customers by arranging daily pick ups and drop offs for our extensive range of wheels and tyres. It's done so exceedingly fast you'd swear our stores were actually in your town or state.

Subaru Australia
Website | http://www.subaru.com.au
All 4 the DriverTM | Everything we do at Subaru is All 4 the Driver. More than just a motto, All 4 the Driver is a philosophy that ensures an extraordinary driving experience for you, each and every time. So every design, performance and safety decision we make is made with the driving experience in mind. That's the thinking behind our DNA.
Subaru DNA is the heart and soul of every vehicle we produce, and the reason why every Subaru drives as well as it does. Collectively, our cars have been recognised for the integrity of their engineering, design, functionality, safety and quality by a multitude of Australian media and motoring organisation awards over several years.
Every Subaru sold in Australia features Symmetrical All-Wheel Drive and our legendary horizontally-opposed Boxer engine, as well as the maximum five-star safety rating from the independent Australasian New Car Assessment Program (ANCAP). It's this DNA that makes us different, and guarantees your Subaru will deliver a superior driving experience. Importantly, it helps to enhance safety and maintain consistently excellent retained value for every Subaru owner.
The Subaru Range | Impreza | Liberty | WRX & WRX STI | XV | Forester | Outback | Tribeca
Collezione Automobili Lamborghini
Website | http://www.lamborghinistore.com/
Welcome to Collezione Automobili Lamborghini | The Collezione Automobili Lamborghini brand represents an extreme and uncompromising experience which evokes the instinct to live life beyond the pre-established limits. The Lamborghini world does not end where the most extreme supercar engines ignite, but also embraces that of fashion: to own a piece of Automobili Lamborghini becomes a visible sign of belonging to a more glamorous and exclusive world.
The Automobili Lamborghini Collezione constitutes the evolution of the initial merchandising line created in 1999, and continues to be managed by Artimarca SpA, a Lamborghini Holding company. It is most definately "born in Sant'Agata Bolognese' and is developed in collaboration with several top end Italian fashion houses.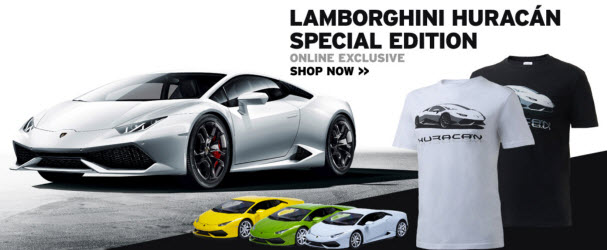 Napoleon Perdis
Website | http://napoleonperdis.com
Napoleon Perdis has always sought to democratize make-up ever since picking up his first brush at the age of 13 to help his glamorous mother prepare for an evening out. Fast forward to 1995 and the opening of his first concept store on Sydney's Oxford Street, boasting a full cosmetics collection. Vivid, vivacious colour soon became his trademark, and Napoleon's reputation soon propelled him into editorial work for magazines and television, allowing him to spread his glamour gospel and make trends accessible for all.
Education is a key focus for the Napoleon Perdis brand. Napoleon launched the first Napoleon Perdis Make-up Academy in 1993 and there are currently seven campuses in Australia and one on Hollywood Boulevard in California with more to launch in the coming year.
Today Napoleon Perdis has 72 concept stores and over 4,500 point-of-sale locations in Australia and New Zealand. In the United States, the brand has two concept stores, including the flagship on Hollywood Boulevard, and is represented at Dillard's department stores, Stage Stores, and over 370 Ulta stores across the country.
Australasian New Car Assessment Program (ANCAP)
Website | http://ancap.com.au
The Australasian New Car Assessment Program (ANCAP) provides consumers with independent and transparent advice and information on the level of occupant protection provided by vehicles in serious front and side crashes.
Since 1993, ANCAP has published crash test results for over 400 vehicles. These vehicles are awarded star ratings indicating the level of safety they provide in the event of an accident. The higher the ANCAP star rating the better the vehicle performed in the tests. ANCAP recommends that consumers only buy ANCAP 5 star rated vehicles.

Maranello Motorsport | Racing with Ferrari
Website | http://maranellomotorsport.com.au
Maranello Motorsport is Australia's leading Ferrari Motorsport company with the worldwide resources to do everything from finding a used Formula One car to train you to race a Ferrari GT3 Racecar in the Australian GT Championship. In our Richmond showroom you'll find a hand-picked range of classic and new vehicles and a professional workshop with Formula One-trained mechanics. We can also service your vehicle to the highest standards and our expert technicians can undertake concours-quality restorations of race and road cars.