MyDrive | Infiniti Red Bull F1 Team – After a difficult testing session in Barcelona last week, Daniel Ricciardo and Sebastian Vettel turn their attention towards Monaco and talk about their chances of clawing back much needed championship points.
Daniel Ricciardo
"In Monte Carlo it's impossible to do that calm, detached racing driver thing. Every year I'm determined I'm going to approach the weekend in a coldly logical way, and every year I end up bouncing up and down and getting excited. It's just amazing. The atmosphere in town and down at the harbour, the history of the race, the massive crowd, it's a real buzz.
The track is properly old-school. Driving an F1 car anywhere is special – the speed, the power and the acceleration just blows you away – but here it's… cool. I know there's that quote about racing at Monaco being like riding a bicycle around your bathroom – well when I was a kid I used to love riding my little bike around inside the house.
It was more fun, there were more obstacles and a bit more danger. That really is what this is like. Experience definitely helps: the driver can make a big difference if he knows the tricks that a fast lap demands."
Sebastian Vettel
"Monaco is one of my favourite tracks, it's an absolute challenge. You cannot afford to make one single mistake, because you would easily crash into the railings. Overtaking is only possible with taking an extreme risk. The best place to overtake is before the harbour chicane when we exit the narrow tunnel at 300kph and race towards the first gear chicane.
Other than that, it's all about patience in Monaco and hoping for complete reliability as the suspension and drive are massively in demand around this extreme, uneven rollercoaster of a circuit – it's immense. In the perfect situation, you would have had a good quali and start from the front.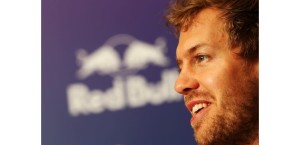 Monaco offers some really great memories with the team, especially when everyone ended up jumping in the pool and one year Mark and I even ended up in the harbour. It's very special in Monaco and it's the race where we have our Energy Station with its larger outside area floating in the harbour, it's a great, great event."
Get in touch with MyDrive via social media!
Stay in touch with MyDrive via our Twitter, Facebook You Tube and RSS Feed social media network. We've now added Google + and Instagram to the MyDrive Social Network, add MyDrive to your profile. Select the Social Network you would like to visit by clicking the below icon.