My Drive | Our My Drive Website has grown another page called LIVE. Each week the Cast and Crew of My Drive are out covering events and doing TV shoots. So we thought we would have you along for the ride and see what we get up to. Out & About lists all of the events and shoots we have done in 2012. Please enjoy the new LIVE MyDrive page and let us know your thoughts.
To see all of the pictures within the new LIVE page, just click on the pictures under each heading and the link will take you directly to our *My Drive Facebook Albums Page. (*Note: You don't have to be a Facebook Member to view the pictures)
Click on the My Drive Logo to be redirected to the LIVE page.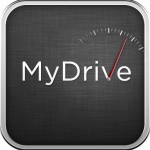 Get in touch via social media!
Stay up to date with our MyDrive Twitter, Facebook You Tube and RSS Feed social media network.
Select the Social Network you would like to visit by clicking the below icon.