MyDrive | Mitsubishi Motors Australia – Melbourne Stars and Mitsubishi Motors Australia will once again partner with the Melbourne Stars in the KFC T20 Big Bash League this summer.
Mitsubishi Motors and the Victorian Dealer Network will continue on as Major Partner and Official Motor Vehicle Supplier of the Melbourne Stars for a third season.
This year, Mitsubishi Motors' sponsorship will feature fun and engaging promotions during home games at the MCG, special offers for Melbourne Stars members and community-focused initiatives with local cricket clubs.
Mitsubishi Motors State Manager Victoria/Tasmania Brett Aspden said Mitsubishi Motors and the Victoria Dealer Network are excited to extend their successful partnership with the Melbourne Stars.
"Mitsubishi Motors is proud to continue its sponsorship of the Melbourne Stars as the popularity of the Big Bash League continues to grow.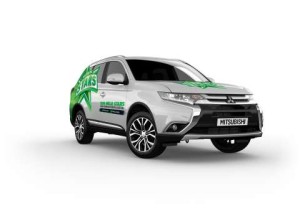 "The Big Bash League is primarily a family orientated sport, which appeals to the heartland of Mitsubishi's customer base.
"The partnership gives our Victorian dealers a great platform to get more involved with local communities and sporting clubs and increase our brand awareness."
Mitsubishi Motors was the first car manufacturer to partner with a BBL Club and have set the benchmark across the league for its interactive fan engagement activities.
Melbourne Stars Chief Executive Clint Cooper said, "We are absolutely delighted to be extending our partnership with such a strong, reliable and reputable brand as Mitsubishi Motors.
"Mitsubishi Motors has played an imperative role in our development as a Club and we hope this association continues for many years to come.
"This new partnership will see even more opportunities for our fans and members to connect with Mitsubishi, from match activities through to some great community initiatives planned over the summer."
Feedback and Links
Feedback or questions on this article, please use the comment field, or click for contact details.
Connect with MyDrive
The MyDrive social media network now includes, Facebook, Twitter, Instagram, YouTube, Google+, LinkedIn and RSS Feed. The MyDrive social media sites can be accessed by clicking the relevant social media icons situated below and on the right-hand side menu bar on any page throughout the MyDrive Media website.