MyDrive | Maranello, "The Hopeful one," the Red one, the F138 that was inaugurated yesterday on a foggy and emotional Maranello morning, in front of the Ferrari top brass, the media, partners and millions of Prancing Horse fans, has now begun its adventure.
The first car to be built left Maranello this afternoon, setting off on the long trip to Jerez de la Frontera in Spain, scene of the first of just three test sessions this season.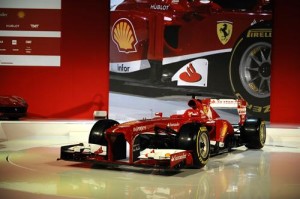 Some members of the team are already on site to await its arrival, before it tackles four days of testing from 5 to 8 February, when every element of it will be analysed under the Andalusian sun. Late tomorrow morning, the final members of the team will fly out of Bologna airport with motivation and just one aim packed away in their luggage: to work in the minutest detail to acquire valuable data relating to the car's behaviour.
For further information on Ferrari, click > www.ferrari.com