My Drive | Formula 1 – The incredible load that the braking system endures during an F1 race is extraordinary. After each round, the engineers will replace the entire brake setup to ensure the pressure, feel and performance are always working in unison. Due to the long straights and extremely high temperatures in Malaysia, the compound used in the brakes is slightly different than at other rounds. This ensures that the drivers have enough brake pad and brake performance to last the entire race at Sepang. An insight into F1 Brembo Brake Facts for the F1 Track at Sepang International Circuit in Malaysia.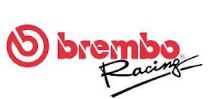 Feedback and Links
Feedback or questions on this article, please use the comment field, or click for contact details.
Connect with MyDrive
The MyDrive social media network now includes, Facebook, Twitter, Instagram, YouTube, Google+, LinkedIn and RSS Feed. The MyDrive social media sites can be accessed by clicking the relevant social media icons situated below and on the right-hand side menu bar on any page throughout the MyDrive Media website.