My Drive  | F1 Written by Adam Tonkin | This week on What's Making News, we take a look at braking points at the F1 Albert Park Circuit in Melbourne Australia.  Melbourne is the first round of the F1 Championship each season and Brembo engineers must gather brake data and information from the previous years at the Albert Park F1 Circuit. With this detail, the engineers go to work on providing better brake applications for each Formula 1 Team. In this segment, the Brembo engineers give us a better understanding of the forces that the brake pedal and the driver go through to slow their F1 car down enough to make a good turn in and exit at the Whitford Corner.
Should you have any feedback on this segment, please get in touch with us by using one of the methods on our Contact Us Page, Click > http://mydrivemedia.com.au/contact/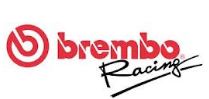 Get in touch via social media!
Stay up to date with our MyDrive Twitter, Facebook You Tube and RSS Feed social media network.
Select the Social Network you would like to visit by clicking the below icon.