MyDrive | Press Release – MyDrive Media and Carsguide.com.au have today announced an exciting cross-platform partnership to collaborate on automotive content.

The partnership across television and digital platforms will further grow the audience for car news, reviews, lifestyle and consumer content created by Carsguide.com.au and MyDrive Media and will receive extensive distribution through the numerous media channels of both companies.
The Carsguide.com.au website attracts 35 million visitors each year and MyDrive has an established television audience of 4.38 million viewers.  Joint content will be available across both companies.
"With the global car market continuing to grow each year and as more people turn towards television and digital technology for their entertainment, this partnership signifies a real opportunity to provide the public with current automotive news and reviews on a regular basis'' said Adam Tonkin, Managing Director of MyDrive Media.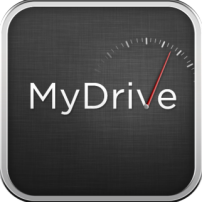 "Our partnership with MyDrive Media will allow both brands to reach a broader audience and expand the reach of the content," Carsguide.com.au Editor Karla Pincott added.
The next TV series of MyDrive will be launched on Channel 31 (C44) in the coming months.
Carsguide is an invaluable automotive industry news and information resource for anyone looking to buy their next car; those who want to sell their car, for the avid motoring enthusiast or casual car buff. www.carsguide.com.au
MyDrive is an automotive television series that includes in-depth stories and informative news from the Australian and international automotive world.  The MyDrive website has written reviews, videos and the latest automotive news including segments from TV series. www.mydrivemedia.com.au
Get in touch with MyDrive via social media!
Stay in touch with MyDrive via our Twitter, Facebook You Tube and RSS Feed social media network. We've now added Google + and Instagram to the MyDrive Social Network, add MyDrive to your profile. Select the Social Network you would like to visit by clicking the below icon.