MyDrive | About Us
Based in Melbourne Australia, MyDrive Media is the production company that produces the multimedia sites and international television series, MyDrive. MyDrive is an Australian produced and nationally broadcast automotive TV series with comprehensive new vehicle reviews, news and interviews with industry experts and car manufacturers.
Our aim is to engage with the motoring enthusiast, whilst informing and entertaining the entire community. MyDrive has media access to all automotive manufacturers including the press fleet of each company, vehicle launches, media releases and motorsport divisions. MyDrive Media is a part of the Mirage Media Group.
MiRAGE MEDiA Group
Mirage Media Group is based in Melbourne Australia with operations in Los Angeles and London. These locations provide the framework for key business units and strategic roles of the organisation that include television production, digital media creation, publication and administration including short and long form production.
In conjunction with our international media production partners and broadcast networks, Mirage Media Group delivers entertaining programming by creating insightful, educational and thought provoking television that provides viewers with a greater insight into industry, community and social topics.
For details on Mirage Media Group, click > www.miragemg.com
MyDrive Media and Carsguide Partnership
MyDrive Media and Carsguide (News Corporation) have created an exciting cross-platform partnership to collaborate on automotive content. The partnership across television and multi-viewer platforms will further grow the audience for car news, reviews, lifestyle and consumer content created by Carsguide.com.au and MyDrive Media and will receive extensive distribution through the numerous media channels of both companies.
The Carsguide website attracts 46 million unique visitors per year with the MyDrive website attracting 5.5 million unique visitors per year. MyDrive has an established television audience of 9.8 million viewers.
MyDrive TV Series
The fourth series of MyDrive was broadcast on two national Australian television networks, the Seven Network's TV4ME and the Channel 31 Network during prime time television viewing hours.
MyDrive Website
The MyDrive website and social media network have continued to grow at a steady pace since MyDrive was launched in 2010. The site is constantly updated with the latest automotive news and vehicle reviews from around the world. The Carsguide website attracts 46 million unique visitors per year with the MyDrive website attracting 5.5 million unique visitors per year.
In 2016, the site saw significant growth of 11.4 percent on year to date figures (November 2015 to November 2016). With your support, we look forward to this trend continuing.
Social Media Network
The MyDrive social media network now includes, Facebook, Twitter, Instagram, YouTube, Google +, LinkedIn and RSS Feeds. Our social media sites can be accessed by clicking the relevant social media icons located directly below and on the right-hand side menu bar on any page throughout the MyDrive Media website.
The Team
The MyDrive TV series, website and social media network has been created by an international team of mature, focused and dedicated journalists and team members. The entire team works together to shape and steer the direction of the company and the content we produce.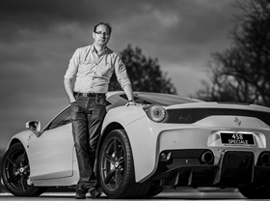 Adam Tonkin | CEO
Adam Tonkin is a true car enthusiast and has been his entire life. Working closely with many leading manufacturers, Adam has gained a comprehensive knowledge of the automotive industry. Writing for several international magazines and with extensive experience in editing and TV production, his attention has now turned to creating the dynamic automotive television series and automotive media hub, MyDrive.
Peter Anderson | Presenter and Journalist
Sydney, Australia
Peter Anderson is an award-winning writer with over twenty years experience at the helm of keyboards and cameras. He has reviewed books, films, music, hotels and video games but has written by far the most words about cars and Formula One. Peter contributes to many different publications including, Carsguide, The Motor Report, Carshowroom, Box Magazine and The Redline. Peter is also now an integral contributor as a presenter and journalist for MyDrive.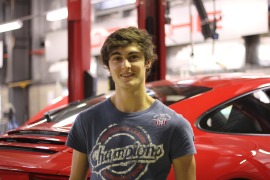 Ash Davies | Producer
Ashley is our automotive journalist in training. He has an extensive background in film production, holds two national awards for documentaries (BUFTA and ATOM) and is currently studying to be a journalist. Ash believes in a humble approach to film making where the story is king.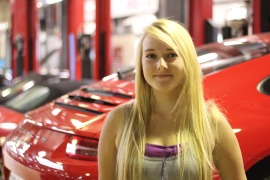 Vicky Wood | Production Support
Melbourne, Australia
Vicky is currently studying a Bachelor of Media Studies at Latrobe University, with the focus of her studies being on film and television production. Vicky's passion is working behind the camera by giving direction and being involved with pre and post production. Vicky is now working on short films and documentaries that are engaging and envoke conversation throughout the community.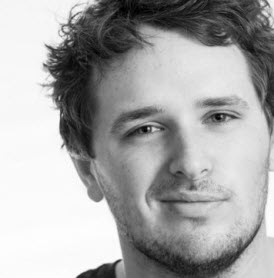 Dean Hales | Producer
Melbourne, Australia
Dean is an accomplished photographer with 10 years of commercial, lifestyle and automotive photographic experience. His passion for photography has seen him travel to many unique destinations to acquire the right shot. Using the modern tools of photography, Dean includes the right level of technical and creative detail in each shot to further enhance the emotion of the image.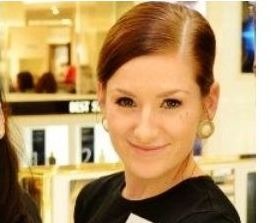 Sarah Elizabeth Spence | Makeup Artist
Melbourne, Australia
Sarah has four years' experience in the Makeup Industry and has worked on several fashion launches, TV shows, music videos and with professional photographers. With a Certificate in Fashion, Glamour & Bridal Makeup Artistry from The Napoleon Perdis Makeup Academy, Sarah is now completing a Diploma in Specialised Makeup Services at the same Academy. Sarah brings an energetic and enthusiastic flair to the team.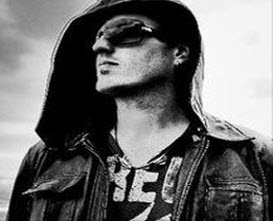 Antony Stevens | Music Producer
Melbourne, Australia
Antony Stevens love of music began at the age of 5 with playing the piano, this led him to study music at Melbourne University and launch his own brand under the Kultrun label. With musical influences ranging from the eclectic to popular, Antony looks to make his brand of music something different yet accessible. With a steady stream of musical output in only a few short years, a definite highlight of his career is winning the Soma Records remix competition for Silicone Soul's seminal classic "Feeling Blue" in 2012.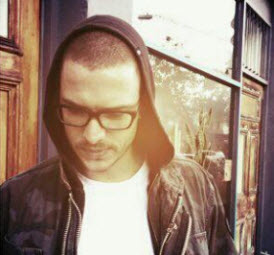 Harlan Buskes | Music Producer
Melbourne, Australia
Harlan Buskes is an acclaimed producer and composer from Melbourne, Australia. Based in a history of classical training, Harlan's credentials as a producer of Electronic Dance Music are well-tested, and have led him to working with musicians and vocalists from all around the world; releasing his tracks to the public various online resources and compilations. Gaining popularity via radio hit on KISS FM, featured on iTunes 'new and noteworthy' lists, and working on an upcoming release with a major international label, Harlan Buskes is a name to watch out for in Australian EDM.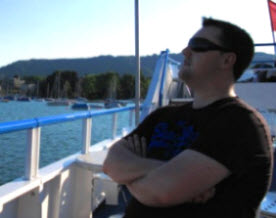 Jarrod Moore | Journalist – FIA Photographer
London, United Kingdom
Jarrod brings his national and international event coverage experience to MyDrive, having covered some of the biggest motorsport events in the world, FIA F1, World Endurance Championship, 24 Hours Le Mans, Formula Drift and Goodwood Festival of Speed. His extensive commercial and editorial style has been recognised by several brands and companies whom continually use his services to capture product launches and events. Jarrod's passion for all things motorsport helps drive him even when ankle deep in mud with driving rain looking for that unique shot.
Michael Vettas | Journalist – FIA Photographer
Sydney, Australia
My professional photography career started eight years ago, since then my motivation has not wavered as I strive to capture the unpredictability and raw emotion of action sports. This alone drives my passion to produce high quality images that focus on a particular moment in time. In my career I have covered a variety of Australian events and groups including Rally Australia, the Australian Gymnastics team, Australian Rules Football, the Australian Women's Hockey Team, Tough Mudder and the Australian Tennis Open. In 2014 I received FIA accreditation to follow the World Rally Championship and in the process I became an Olympus Australia Ambassador, two achievements which I'm extremely proud of as I continue with both into 2015.
Brendan Nish | Photographer
Melbourne, Australia
Brendan has developed a deep passion for photography and through his experience and knowledge has gained a high level of photographic expertise. Diagnosed as having colourblindness, Brendan has overcome this challenge to receive the runner up award in the 2009 'The Moran Prize', which recognises excellence in Australian portrait photography and in 2013, Brendon won the Pixoto Global Online Community 'Photo of the Year' award. With a strong passion towards automotive photography, his skills will fit in well with the team.
Paul Wallace | Producer
London, United Kingdom
Paul Wallace is a young establish automotive journalist based in London, United Kingdom. In the past seven years, Paul has continued to develop his own brand of 'Supercar Scene' content that has entertained millions of viewers and gained thousands of social media subscribers and is now a part of the MyDrive team.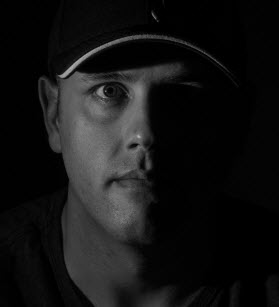 Rhys Vandersyde | Journalist – CAMS Photographer
Sydney, Australia
Based in Erina New South Wales, Rhys Vandersyde is best known for his automotive and action sport photography. His venture into motorsport photography was a continuation of his exploration of different genres and one that has resonated well with his audience. As an inspired action sports photographer, Rhys has worked for a range of local and international magazines, newspapers, media and commercial clients. His experience and knowledge behind the lens will be a great asset to the MyDrive team.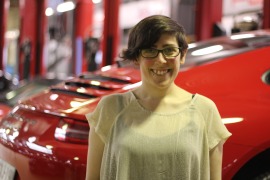 Crystal Halos | Production Support
Melbourne, Australia
Crystal's experience spans managing independent films to script writing and editing including full scale pre and post productions. Crystal has a proven track-record of creating meaningful television and digital programming that engage with TV and online communities. In addition to finding innovative ways to tell stories, Crystal has the ability to find the real message in segments that connects with the audience in an positive and educational way.
Producer – Journalist
André Lavadinho | Portugal
Sriram Narayanan | New Zealand
Chris Withington | United Kingdom
Matthew Calvitto | Melbourne
Production Support
Yasmin Erdodu
Tim Evans
Shaun Blennerhassett
Media Manager
Rachel Whyte | Sydney Australia
Social Media Assistant
Jessica Adderson | Sydney Australia
Sound Department
Josiah Montassi | Melbourne Australia
Graphics Department
Azzan Schuster-Davis | Melbourne Australia
International Team
Dimitri Antoniades | London UK
Ronnie Ronaldi | Denver USA
Kevin Mosley | Atlanta USA
Drake Mumford | Los Angeles USA